tmaybaugh wrote: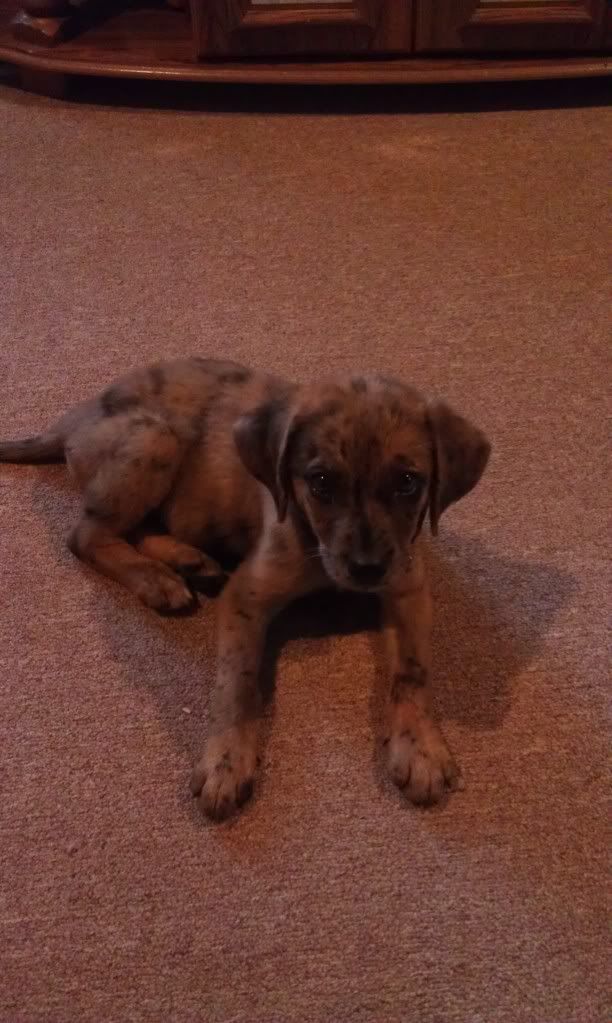 My little girl that i just got about a week and a half ago.
Pretty pup. Almost blends in so good with the red rug its hard to see.
My pics are on photobucket but it has changed so much I can't get them posted. Any suggestions about using photobucket now??