Well, thats cool to know...
I know some southern guys I ran into did'nt like trappers 'cause their dogs get caught in the traps at times.....
Anyway, I've been known to Fox trap a bit....here's a few highlights...
One of my favorite spots....normally takes 18-20 Fox per year...
A fine double on Fox. Note the catch circles. Place did 12 Fox in 10 days.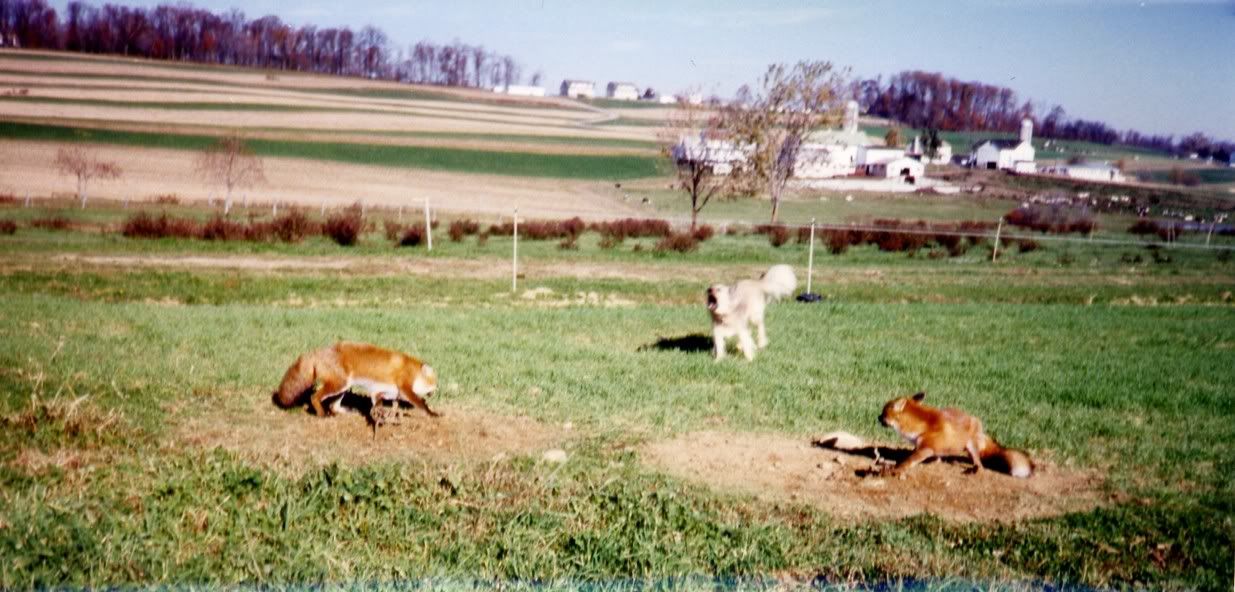 Another fine double....same place different day. My old dog Kirby, entertaining the Fox. He was a Coy-dog. His sire was an Eastern Coyote.....confirmed.
RIP-Kirby old friend- 5-1-93/1-22-05